Family Consultancy is similar to mediation but a more flexible approach to help individuals, couples and their families negotiate their way through divorce or separation and other family disputes. If a couple can actively seek out the best approach for them and their family, further deterioration of the relationship can be prevented to everyone's benefit, most importantly the children's. My aim is to place control firmly in your hands, with support from me and other professionals, as and when you need it.
Family Consultancy or Divorce Coaching is a suitable intervention that can be used at any point during divorce or separation, even post adjudication. I can assist at any point during family change whether you are working together in mediation, with solicitors negotiating on your behalf or perhaps in the middle of court proceedings.
Every client that steps across my threshold is different – there is no formulaic approach that I use with my clients. When working with couples, I always meet with both clients on an individual basis before progressing to joint meetings. My job is to assess very carefully at the start of the process and to determine with clients, what approach is going to be most beneficial and if there are other professionals that need to be involved. The really good thing is that it can work as a flexible, creative pathway. Sometimes a session with another professional, the better prospect there is of a successful outcome – this could be with a lawyer, an independent financial advisor or a child therapist.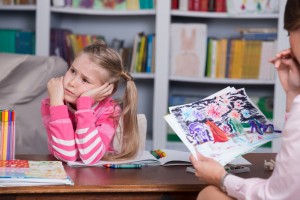 How does it work?
Family Consultancy is a brief intervention, which supports clients prior, during and post the divorce or separation process. If you think about coaching and how it works to help people facilitate change in their personal or professional lives, you will get an idea of how Family Consultancy works. Family relationships change, they don't break down – this process supports you through that change, helping you to:
Identify and prioritise your concerns and work towards resolving them on both a practical and an emotional level
Help you manage your emotions, concerns and needs and find ways of coping with the impact of separation
Minimise conflict, improve communication and reduce misunderstandings
Create arrangements and agreements that are in the best interests of the children
Develop a workable parenting plan and enhance your ability to co-parent, now and in the future
Adjust to the changes in key relationships and seek to look forward to the future
Prepare for and be supported through alternative divorce processes e.g. arbitration or adjudicated cases
The starting point is for us to have an initial discussion – either over the phone or to arrange an initial consultation when you can tell me what I need to know, what you need to feel comfortable and for me to give you information. In the first instance, you might choose to send me the completed FC Client Information Form (found in Downloads). Some people find that a couple of sessions are enough; others meet with me throughout the divorce or separation process.
As part of best practice, I will always hold in mind when the best time is to involve other professionals. You may already have your own lawyer or financial adviser, but if not, I am able to manage your case by bringing in lawyers, mediators or financial specialists from a network of professionals with whom I have well-established working relationships throughout East Anglia and London.
"Mutual parenting means that whatever else is or is not going on in your relationship with each other – today, this month or next year – you are jointly committed to putting your children's wellbeing and happiness first and to protecting them as far as you can from ill-effects following your separation. The most important word in that sentence is 'jointly'." Penelope Leach, Family Breakdown